The field of artificial intelligence is one of the fastest growing in automation and robotics. Experts in this field encounter many challenges such as emotional intelligence in robots.
When we talk about artificial intelligence, we refer to the combination of algorithms to create machines that present capabilities like those of a human being. However, it not only refers to being able to carry out tasks autonomously, but goes further. The goal is for robots to be able to make decisions under pre-established parameters.
Therefore, collaborative robots are a clear example of how artificial intelligence is not only applied to improve production. In other words, they are not just machines that carry out difficult, monotonous or dangerous work.
Is the world of artificial intelligence applied to robotics attractive to you? Next, we will delve into the subject.
Cobots or collaborative robots
AI is a technology that is present in all areas of society. It is estimated that by 2025 it will have a positive impact on the world of work. Artificial intelligence applied to robots will be of great help to improve our quality of life.
Collaborative robots or cobots together with artificial intelligence can achieve perfection in the business world. Some practical applications are as follows:
Monitoring. A collaborative AI-controlled collaborative robot can identify changing conditions in the workplace. The information obtained through monitoring optimizes operation.
Artificial vision. Cobots endowed with this type of vision are capable of recognizing parts, performing results of operations, making decisions, etc.
Adaptation. Thanks to artificial intelligence, cobots can control orientation. For example, detect a collision and avoid it.
Learning. These robots are also capable of predicting and diagnosing production errors since they automatically identify the patterns of each task. In this way, performance increases.
Communication. Cobots can speak through intelligent communication, as well as exchange any type of data.
The influence of robotics on the labor market
In recent years, the great advances in AI applied to robots have changed the way we work. Although many jobs have been redefined, it does not mean that the human factor will disappear.
Robots in the workplace are going to be a complement that helps control work. Like, for example, saving time in data processing. This fact is very beneficial because workers will be able to dedicate their time to other tasks.
In addition, with this data they will be able to identify the most profitable clients to do business, prepare strategic plans, etc.
It is essential that workers also adapt to digital transformation through training.
Robots have a multitude of capabilities, but there are certain characteristics that they cannot develop like humans. For example, curiosity, creativity, etc. In this sense, the human factor can be enhanced in tasks that are not technical.
Both artificial intelligence and automation and robotics will be in a relevant position within companies. Productivity is constantly increasing thanks to new technologies. In parallel, human skills and knowledge will increase considerably.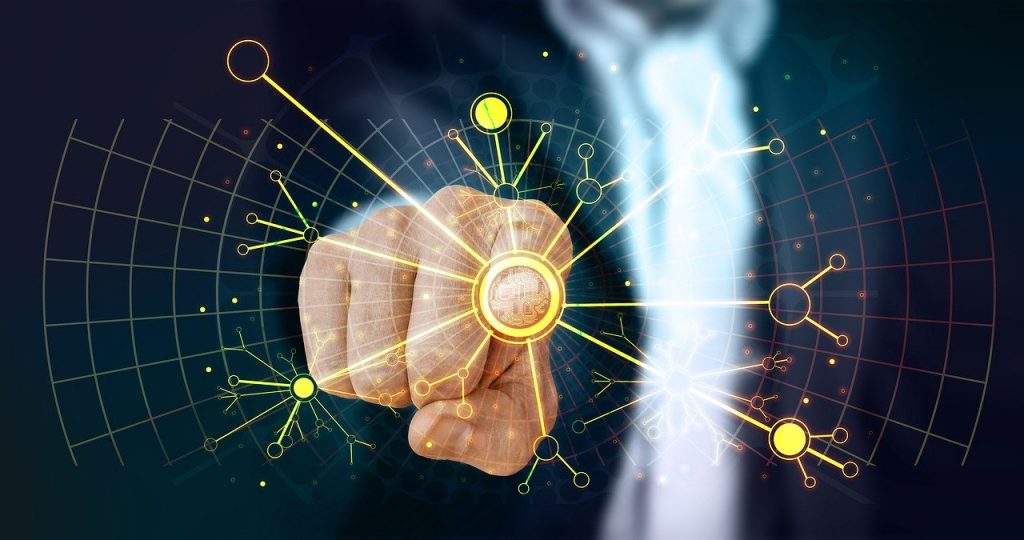 Disruptive methodologies in companies
Artificial intelligence has a large number of disruptive methodologies that are going to change the business world.
There are many companies that are betting on digital transformation through artificial intelligence and robotics. One of the clearest examples is the use of chatbots to answer customer queries.
Today it can be challenging to introduce artificial intelligence applied to robotics in organizations. However, the adoption of new technologies in the business field will not stop. The data indicates that 60% of companies have an artificial intelligence system running.
Technological changes continue at a constant rate and companies need to have resources to adapt. Having business management software is essential to provide personalized services to customers and have a competitive advantage over the competition. They also facilitate decision making, problem solving or deviations, etc.
Companies that are pioneers in innovation are committed to tools that integrate processes and communications.