Digital transformation in companies is a necessity. The advancement of technologies, Big Data, Artificial Intelligence, etc. make it essential. However, we still find a lot of unknowledge about the concept.
What is the digital transformation?
The digital transformation refers to the digitalization of the companies. This does not mean only the use of the Internet in communications. The digital transformation goes further; it covers all the processes that carry out based on its characteristics.
On the one hand, it is important to highlight that it is not a matter of being modern or a youth revolution. Nor is it promoted by large international technology companies. It is a need that is being born in all types of companies. Some reasons are that they need to adapt to new changes, increase their competitiveness, approach the consumer, etc.
On the other hand, do not misunderstand the digital transformation as having a presence on the Internet. This is a fundamental element, but it goes beyond. It is a growth process that has to be carried out at all levels and areas of the company. The goal is to transform and improve your productivity in order to achieve success.
Companies that do not invest in digitalization are bound to short-term failure.
Key aspects in digital transformation
A business does not have to follow the steps that another has taken. It is necessary to know the needs of each company when it comes to digitalization. It is best to take effective measures and choose a business management software that meets the requirements.
Before starting with the digital transformation, it is convenient to know some related concepts that will be applicable. For example, Big Data, Cybersecurity, Internet of Things, Machine Learning, Artificial Intelligence, Robotics, Cloud Computing, Chatbots, Digital Marketing, Growth Hacking, etc.
Although they are unknown terms do not be alarmed. They are easy to understand and provide an idea of ​​current reality. They also help to understand the process of digital transformation at all levels.
How to adapt to the digital environment
One question that many companies ask is how to carry out a digital transformation. Here are some basic steps to keep in mind:
Analyze of the digital situation
The first step is to know where the company is at all levels. If it is unknown, it is difficult to take successful measures to adapt to the digital environment. It is an essential and necessary step.
Develop a digitization plan
In order to develop this plan, it is essential to have completed the previous step. It is also necessary to establish the objectives to be achieved. The digitalization plan has to be realistic and attainable. It consists of establishing measures and implementing them to achieve the objectives.
The digitalization of companies is not the same for all companies. Each has its own needs. Therefore, the actions to be carried out will depend on their characteristics. The new business management software are adaptable. Companies that opt ​​for them feel relieved.
Train employees in digital transformation
The most effective way to get a company to adapt to the digital environment is to train its employees. In this way, they will not traditionally perform the tasks. Companies that want to be a 4.0 company have to invest in digital training.
Make decisions with criteria
The fact that a company adapts to the digital environment is urgent. However, it is better not to rush and make decisions judiciously. Implementing digital transformation measures must be inaccessible, but it is important to follow a business criterion.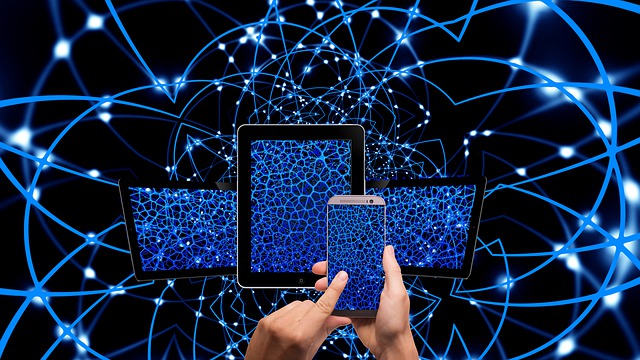 Develop multichannel strategies
Nowadays, customer service management needs multichannel communication strategies. The idyllic would be omnichannel, but to start you can use multichannel.
The process of adaptation to the digital environment may require considerable effort. However, companies must face the digital transformation to survive and be successful. The main points are to make decisions with discretion and do it with a firm step.
The digitalization of companies is an essential requirement to be competitive in the current context. It is the best decision any business can make. Not only do large corporations benefit, but also small and medium businesses.