Slide 1
BUSINESS MANAGEMENT SOFTWARE
Upicus is a new digital workspace, intuitive, interactive and collaborative, based on Big Data engine.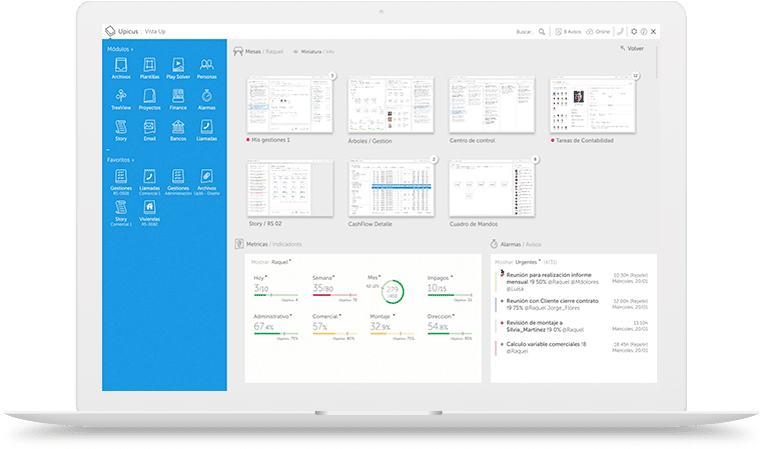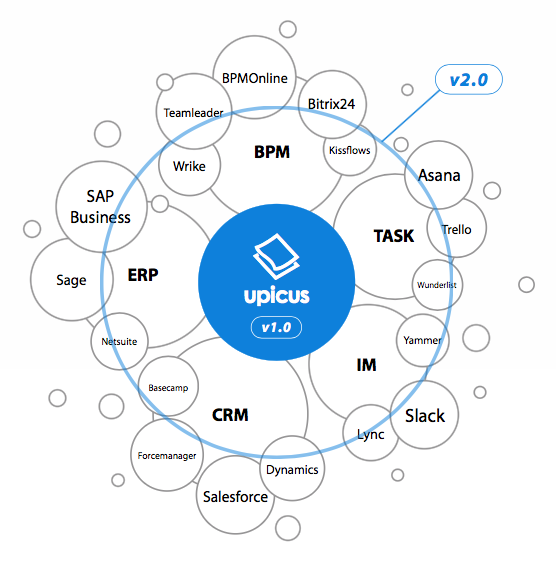 Upicus in the "B2B market" ecosystem
The place of integration
While the rest of the applications focus on certain areas of the market, Upicus has been created to integrate the different solutions that any company may need.
Upicus is very useful as ERP, as BPM and as CRM, all integrated to communications. The mix of these tools into a single one also offers great advantages to the user: one of them is not having to worry about transporting information from one application to another, not having to pay for so many licenses of each tool, or having everything centralized logically, since it allows us to automate processes and relate customer data, procedures, meetings, files, calls, etc.
Know all the features that we have unified for you.