The concept of Internet of Everything (IoE) arises from the need to connect things, but also people, processes and data. The essential thing is to offer the right information to the right people or devices at the right time. But how does this benefit society?
The challenges posed by the Internet of Everything
Intelligent connection allows you to connect people, processes, data and things. We currently have smart tools and devices that benefit society. However, we still find some skeptics to incorporate new technologies into their life.
The main reason is that they feel a security risk. But this is no reason to be afraid of, since there are security protocols that cover the devices, processes and data of the Internet. Experts are working on the security of physical devices connected to the Internet.
Society can benefit from an interconnected world. Companies will increase their productivity and reduce operational costs. It also promotes a good working climate and health improvements.
Thanks to the Internet of Everything, a promising future awaits us. Technological advances offer us better communication networks. On the one hand, we can interconnect larger devices to the Internet (IoT Technology). And, on the other hand, we will integrate them into our lifestyle.
We are facing an increasingly technological and efficient society. IoE is a great opportunity to work with a more versatile, intelligent and secure Internet. People and things can interact fluidly and responsibly. This way of understanding the network will make a positive impact in cities, organizations, industry, etc. Digital transformation is generating unprecedented economic and business opportunities.
The current digital revolution
The Internet of Everything is being a true digital revolution nowadays. All our objects can be connected to the network. It consists of providing an object with a virtual identity and the ability to interact with other devices or people. In addition, the object can be controlled by connections from anywhere.
With the arrival of the Internet we already lived many changes. For example, the way we look for information, buy or interact with other people. However, this trend has changed the world as we know it.
We have started using the Internet as a social resource. We connect efficiently to solve problems and solve needs.
This digital transformation is present in the institutional, business and urban sphere. The society of the future will be connected at all levels.
It is time for companies to lose their fear of new technologies. New business models will be much more productive and successful. Do not forget that more and more people use digital devices. Companies must be part of these changes to reach all types of customers.
Following the path of innovation is a great value investment. The new trends allow to anticipate changes and take advantage of business opportunities.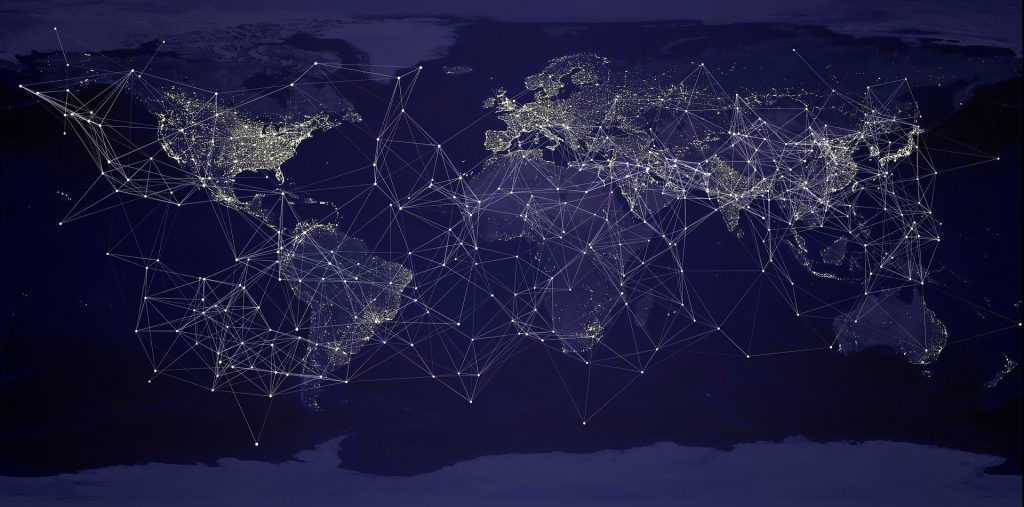 Get useful information
Thanks to the Internet of Everything you get very complete information. The connection between devices and people allows to extract and analyze a large volume of useful data. For companies, these analyzes in automated processes are of great potential.
In this sense, the cost of data acquisition (CAD) is considerably reduced. We are talking about a very relevant variable for companies in the coming years.
The Internet of Everything helps companies achieve economic, productivity, environmental sustainability, etc. objectives. Do not ignore that it is linked to Big Data, a large amount of information is generated that helps decision making.
For this reason, it becomes a very attractive option for companies in any sector. How can you make them more efficient? For example, in agriculture, you can know the weather conditions, detect humidity, etc. Or in the health sector, health personnel can control the health of their patients at home.
The connection point is the sensors, which will collect a multitude of data and transmit them in real-time. Among other aspects, the sensors work on the location, environment, movement, etc. To store such amount of data it is necessary to resort to Big Data and Cloud Computing.
The transformation of information into actions has marked a before and after for companies and individuals. It has never been easier to improve experiences and achieve good economic opportunities before.