The Smart City was born to improve the lives of citizens thanks to new technologies. Globalization, the advancement of technology and other events have allowed this digital transformation in cities.
What's the objective? The meaning of a Smart City is to efficiently solve the problems that can arise in a city. For example, vehicle circulation, environmental impact, security, etc.
Nowadays, a smart city it is made up of complex systems interconnected by technology with the aim of managing city systems. Some of them are: transportation, energy resources, public spaces, etc.
More and more cities are implementing new technologies. The aim is to become socially, environmentally and economically sustainable cities. Some of them are the following: Tokyo, London, New York, Zurich or Paris.
The importance of the Smart City
Companies are not the only ones that have to adopt new models of sustainable consumption and production. An OECD report predicts that by 2050 population and economic growth will risk a negative impact on society and the environment if no action is taken.
Thanks to the Smart City, resources can be managed and optimized in a sustainable way. These cities use information and communication technologies to improve infrastructure and increase the value of the city.
On the other hand, citizens are empowered through citizen participation. Smart Cities collect data in real-time and public administrations use it to solve problems. Some of the most widely used tools are digital devices. An example may be the sensors that are installed to detect free parking slots, traffic jams, bus schedules, etc. Another case may be sensors applied to environmental issues, such as those that reduce brightness to save electricity.
In order to manage all this data, it is necessary to have management software. In this way, we can analyze trends, learn patterns and make decisions accordingly.
Technology at the service of cities
The new management software tools allow to automatically include all the information. Users do not have to worry because when the device has access to a data it is automatically transferred to the system. This process is known as Automatic Data.
In addition, the information is fully available in a cloud online system. In other words, the flow of information goes directly to the cloud. It is also characterized by working offline, in case there are connectivity problems.
We cannot deny that the world is constantly changing, so it is necessary that these types of tools adapt to the new circumstances. Advances in new technologies and globalization are going at a dizzying pace. In any Smart City it is necessary to analyze the information flows to improve the processes.
In this sense, it is also important to have a tool based on the Big Data engine to be able to access all the information. The evolution of technology has been related to the optimization of the information stored on digital devices. In order not to lose information, it is necessary to save the entire history.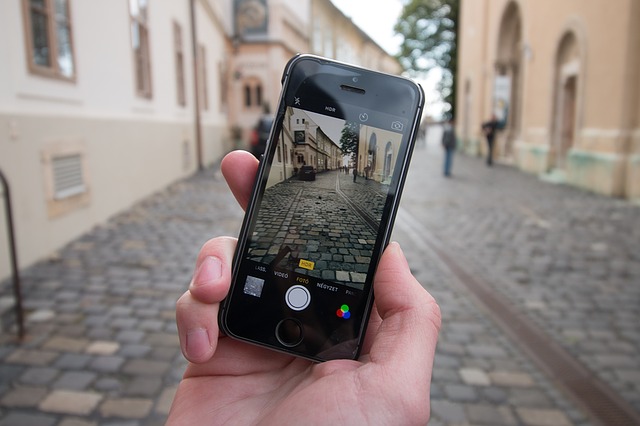 Smart solutions in Smart Cities
The Smart City is made up of smart solutions that can be applied by city managers, creating a Smart City that can be successful in the changing situations that occur every day in it. Also inform citizens of alternative transport options in the event of a traffic jam, improve the quality of the air they breathe, etc.
That intelligence brings response to those situations. This is a sort of a mixed artificial intelligence in which Smart City managers can configure response protocols for different solutions in real-time, including evaluating hypotheses of different ways of acting.
One of the technologies that is most in demand is a management platform that allows to easily and agilely carry out procedures related to basic needs in a single space. As, for example, health, mobility, security, energy, etc.
Smart Cities, to improve, need technological solutions and digital tools, integrated among them, that cover these types of needs.